Sesame Street
Premiere
November 18, 1985 (2096)
Finale
May 16, 1986 (2225)
Episodes
130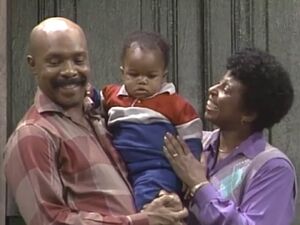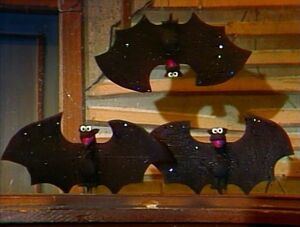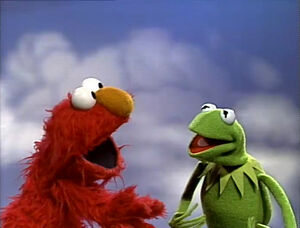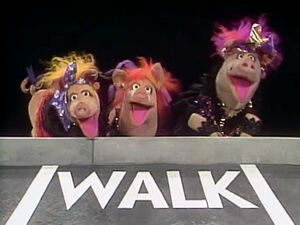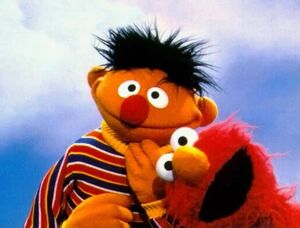 Sesame Street Season 17 aired from November 18, 1985 to May 16, 1986.
Episodes
Episodes 2096 - 2225 (130 episodes)
Notes
Cast
Muppet Characters
Anything Muppets, Barkley, Bert, Big Bird, Cookie Monster, Count von Count, Dr. Nobel Price, Elmo, Ernie, Forgetful Jones, Gladys the Cow, Grover, Grundgetta, Honkers, Mr. Honker, Hoots the Owl, Irvine, Kermit the Frog, Miss Blechman, Oscar the Grouch, Mr. Snuffleupagus, Slimey, Stella, Telly Monster, Two-Headed Monster
Human Characters
Credits
Executive Producer: Dulcy Singer
Producer: Lisa Simon
Directed by: Jon Stone, Lisa Simon
Head Writer: Norman Stiles
Writers: Luis Santeiro, Nancy Sans, Sonia Manzano, David Korr, Mark Saltzman, Jeffrey Moss, Gary Belkin, Cathi Rosenberg-Turow, Judy Freudberg, Tony Geiss, Sara Compton, Ray Sipherd, Emily Perl Kingsley, Tom Dunsmuir
Music Director: Joe Raposo
Supervising Film Producer: Edith Zornow
Associate Producer: Arlene Sherman
Current Muppets by: Caroly Wilcox with Richard Termine, David Velasquez, Robert Flanagan
Original Muppets by: Kermit Love, Donald Sahlin
Music Coordinator: Danny Epstein
Assistant Music Director: Dave Conner
Associate Directors: Ted May, Niles Goodsite, Robert J. Emerick, Joseph M. Catalano
Production Designer: Victor DiNapoli
Costume Designer: Bill Kellard
Graphic Artist: Sam McLean
Set Decorator: Nat Mongioi
Production Stage Manager: Chet O'Brien
Stage Manager: Mortimer J. O'Brien
Sound Effects: Dick Maitland
Audio: Blake Norton
Cameras: Frank Biondo, Arnold Giordano, Jerry Gruen
Chairman, Board of Advisors: Gerald Lesser, Ph.D.
Vice President for Research: Keith Mielke, Ph.D.
Director of Research: Valeria Lovelace, Ph.D.
Vice Presidents for Production: David D. Connell, Al Hyslop
Sources
↑ Jet Magazine: Patti Meets Oscar - April 28, 1986
Ad blocker interference detected!
Wikia is a free-to-use site that makes money from advertising. We have a modified experience for viewers using ad blockers

Wikia is not accessible if you've made further modifications. Remove the custom ad blocker rule(s) and the page will load as expected.