Sesame Street
Premiere
November 19, 1984 (1966)
Finale
May 17, 1985 (2095)
Episodes
130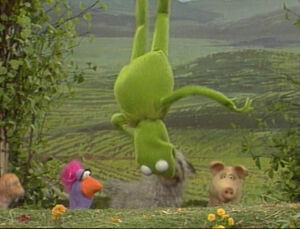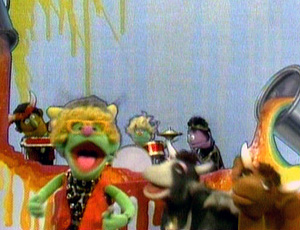 Sesame Street Season 16 aired from November 19, 1984 to May 17, 1985.
Season Overview
This season will "attempt to familiarize children with hospitals and make them less threatening through the situation." In episode 1996, Luis breaks his arm and has to go the emergency room. Computers will continue this season to "encourage the development of creative writing skills with the keyboard." Norman Stiles said, "As a result of working with computers, we know now that kids can create writing before their motor skills are developed."[1]
Sesame Street will also be getting into music videos such as one video will be called New Moosic, featuring How Now Brown and the Moo Wave. "We don't want older brothers and sisters to come in the room, say that's a baby show and turn it off," said Dulcy Singer.[1]
Episodes
Episodes 1966 - 2095 (130 episodes)
Cast
Muppet Characters
Human Characters
Notes
The Sesame Street/CTW in-credit notice has been changed so that both logos will appear at the same time. It will now appear over the final action scene.
Season 16 Credits
Sources
↑ 1.0 1.1 1.2 The Times-News: 'Sesame Street' turns sweet 16, November 19, 1984
↑ The Miami News: 'Sesame Street,' 15, keeps youthful zest, November 7, 1984
Ad blocker interference detected!
Wikia is a free-to-use site that makes money from advertising. We have a modified experience for viewers using ad blockers

Wikia is not accessible if you've made further modifications. Remove the custom ad blocker rule(s) and the page will load as expected.