Sesame Street
Premiere
November 26, 1979 (1316)
Finale
May 23, 1980 (1445)
Episodes
130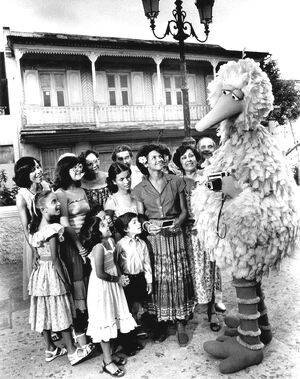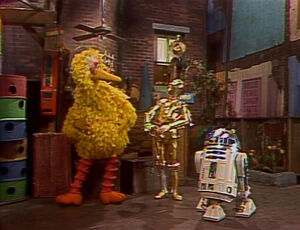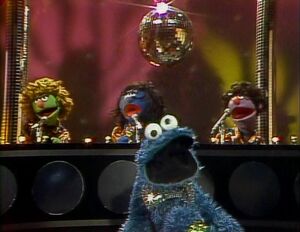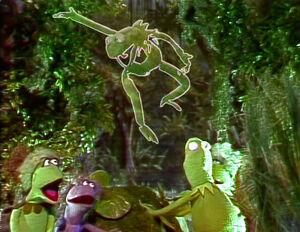 Sesame Street Season 11 aired from November 26, 1979 to May 23, 1980.
Episodes 1316 - 1445 (130 episodes)
Cast
Muppet Characters
Anything Muppets, Barkley, Bert, Big Bird, Buster the Horse, Clementine, Cookie Monster, Count von Count, Dr. Nobel Price, proto-Elmo, Ernie, Forgetful Jones, Grover, Herry Monster, Kermit the Frog, Lothar the Grouch, Oscar the Grouch, Osvaldo, el Gruñón, Mr. Snuffleupagus, Telly Monster, Two-Headed Monster
Human Characters
Season 11 Credits
Executive Producer: Al Hyslop
Producer: David Freyss
Directed by: Robert Myhrum
Head Writer: Norman Stiles
Writers: Judy Freudberg, Ray Sipherd, Emily Perl Kingsley, Tony Geiss, Sara Compton, Luis Santeiro, John Glines, Peter Swet
Associate Producer: Lisa Simon
Original Muppets by: Donald Sahlin, Kermit Love
Current Muppets by: Caroly Wilcox with Edward G. Christie, Cheryl Blaylock
Supervising Film Producer: Edith Zornow
Music Coordinator: Danny Epstein
Conductor: Dave Conner
Post Production Supervisor: Ozzie Alfonso
Associate Directors: Emily Squires
Director of Operations: Ronald L. Weaver
Production Supervisor: Frieda Lipp
Art Director: Alan J. Compton
Production Stage Manager: Chet O'Brien
Stage Managers: Mortimer J. O'Brien, Hank Smith
Set Decorator: Nat Mongioi
Costume Designer: Don Sheffield
Graphic Artist: Gerri Brioso
Senior Scenic Artist: Victor DiNapoli
Assistant to the Producer: Cathi Rosenberg
Production Coordinator: Arlene Sherman
Production Assistants: Joseph Catalano, Thelma Moses, Mercedes Polanco, Diane Brathwaite, Lin Criesi, Danette Morganelli, Lynn Roberge
Technical Advisor: Walt Rauffer
Unit Manager: Glenda Jones
Technical Director: Ralph Mensch
Lighting Directors: David M. Clark, William Knight
Sound Effects: Dick Maitland
Audio: Louis J. Bruno
Video: Rolf Wahl
Cameras: Frank Biondo, Arnold Giordano, Joe Lo-Rè
Videotape Editors: Ron Procaccio
Make-Up: Michael Gemelli
Hair Stylist: Karen Specht
Wardrobe: Grisha Mynova
Curriculum Coordinator: Robert Emerick
Vice President for Research: Edward L. Palmer, Ph.D
Director of Research: Lewis Bernstein, PhD
Assistant Director of Research: Leona Schauble
Researcher: Janet Shapiro
Chairman, Board of Advisors: Gerald Lesser, Ph.D.
Creative Consultant: Jon Stone
Vice President for Production: David D. Connell
Sources
↑ The Boston Globe, February 22, 1980
Ad blocker interference detected!
Wikia is a free-to-use site that makes money from advertising. We have a modified experience for viewers using ad blockers

Wikia is not accessible if you've made further modifications. Remove the custom ad blocker rule(s) and the page will load as expected.