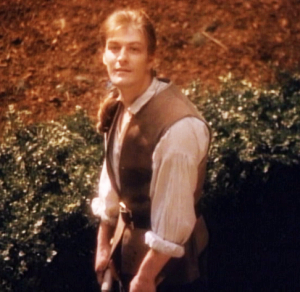 Sean Bean (b. 1959) is a British actor best known for playing Richard Sharpe in the Sharpe's TV movies and Boromir in The Lord of the Rings films. Bean played the gardener turned prince in The StoryTeller episode "The True Bride." He was also heard as the voice of Dark in the Creature Shop film Pride.
Bean's other film roles include appearances in the James Bond movie GoldenEye, Patriot Games, Troy, Black Beauty, and Flightplan.
External links
Ad blocker interference detected!
Wikia is a free-to-use site that makes money from advertising. We have a modified experience for viewers using ad blockers

Wikia is not accessible if you've made further modifications. Remove the custom ad blocker rule(s) and the page will load as expected.