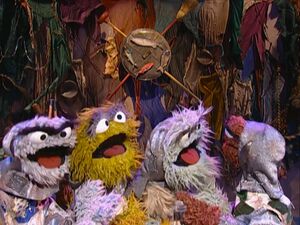 Scramalot is a Sesame Street parody of the Monty Python musical Spamalot.
In the sketch, a cast of Grouches put on their rendition of the musical Scramalot. However, the musical numbers are frequently interrupted by the Grouches' inability to rhyme.
The Grouches are performed by David Rudman, Leslie Carrara-Rudolph, Matt Vogel, and Fran Brill.