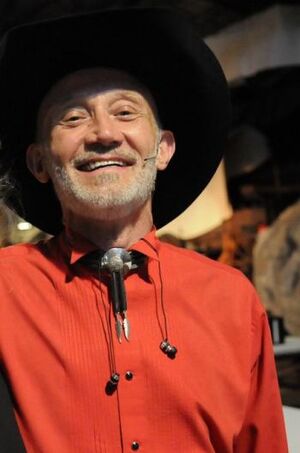 Scott Brownlee is a composer and recording engineer who worked on Muppet Babies. He periodically wrote music cues and songs for the series, including "Camilla," "Dream for Your Inspiration," "Merry-Go-Round," and "Best Friends."
Brownlee worked on several Marvel Productions projects, including G.I. Joe, Transformers, Gallavants, and the special Blondie & Dagwood: Second Wedding Workout. He also composed music for the ABC Afterschool Special Santiago's Ark.
Brownlee has taught sound recording classes at UCLA and operates and performs in the Rockin' B Ranch in Spokane, Washington
External links
Ad blocker interference detected!
Wikia is a free-to-use site that makes money from advertising. We have a modified experience for viewers using ad blockers

Wikia is not accessible if you've made further modifications. Remove the custom ad blocker rule(s) and the page will load as expected.