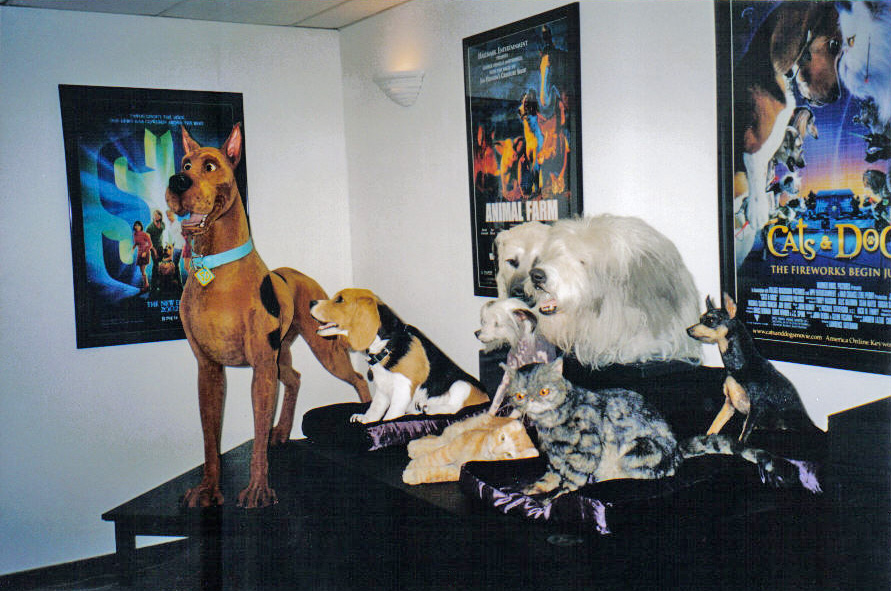 Scooby-Doo was a Hanna-Barbera animated series that was originally produced for Saturday morning television. Debuting in 1969 on CBS, the characters have appeared in numerous spin-offs and versions, as well as direct-to-video movies and prime-time specials. Beginning in 1998, Warner Bros. Animation took over production of the animated Scooby-Doo franchise. The characters were brought to the big screen in a live-action adaptation in 2002, with Jim Henson's Creature Shop and David Barrington-Holt as Creative Supervisor/Character Design.
Cast
Muppet Mentions
When Josie and the Pussycats crossed over to The New Scooby-Doo Movies episode "The Haunted Showboat," Melody said of the vessel the gang was following into a cave, "He didn't even say, 'Open, Sesame Street'!"
References
At the end of a Sesame Street Letter of the Day sketch for the letter Z, Prairie Dawn exclaims "Zoinks!", one of Shaggy's catchphrases in Scooby-Doo.
The Merrill Lunch Hungerdunger McCormack All Accountant Marching Society's song includes the lyric, "Net worth, Dow Jones, scooby dooby doo".
In The Muppet Show Comic Book: On the Road issue #4, when Kismet the Toad gets arrested, he says "I would have gotten away with it, too, if it weren't for you pesky pigs," referencing a line used whenever the villains on Scooby-Doo were caught.
Trivia
Connections
External links