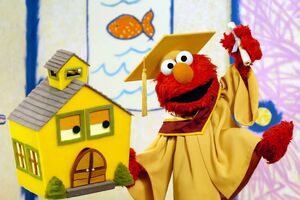 A School appears in the Elmo's World episode "School," where Elmo talks to the building about the things you learn at school , and the different levels of school.
The design is very reminiscent of the Talking Houses which were featured on The Muppet Show.
The puppet was featured on the DVD cover of Elmo's World: Favorite Things!.
See also