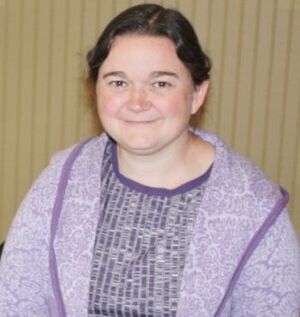 Sarah Luraschi, also known as Sarah Luraschi-Weiss, worked with the NY Muppet Workshop on Sesame Street from Season 35 through Season 37, as well as home video projects (including Sesame Beginnings). She worked on characters (including international Muppets) and props.
Luraschi shared in three Daytime Emmy Awards for Outstanding Achievement in Costume Design/Styling, with the rest of the Sesame crew.
External links
Ad blocker interference detected!
Wikia is a free-to-use site that makes money from advertising. We have a modified experience for viewers using ad blockers

Wikia is not accessible if you've made further modifications. Remove the custom ad blocker rule(s) and the page will load as expected.