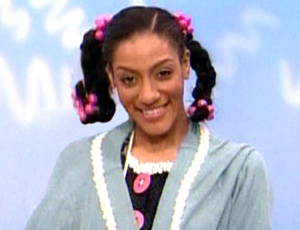 Sarah Jones (b. 1973) is a Tony and Obie Award-winning playwright, actress, and poet who played Mr. Noodle's other sister, Miss Noodle on Sesame Street, in the 2007 "Elmo's World" segment "Helping."
Jones is best known for her four multi-character solo shows, including the critically acclaimed Bridge & Tunnel, which was produced on Broadway in 2006, where it received a special Tony Award. In film, she appeared in Spike Lee's Bamboozled.
External links
Ad blocker interference detected!
Wikia is a free-to-use site that makes money from advertising. We have a modified experience for viewers using ad blockers

Wikia is not accessible if you've made further modifications. Remove the custom ad blocker rule(s) and the page will load as expected.