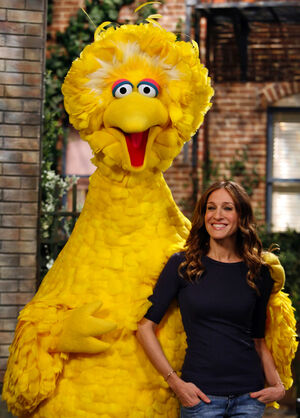 Sarah Jessica Parker (b. 1965) is a comic actress best known for her starring role on the HBO television series Sex and the City. She is married to actor Matthew Broderick.
Parker appeared as a guest star on Shalom Sesame, and appeared with her daughter in the Sesame Beginnings video Moving Together. She appeared on Sesame Street in a 2007 episode and a 2010 episode.
Her brother, Pippin Parker, has written for Bear in the Big Blue House.
Parker was one of many actresses to audition for the role of Sarah in Labyrinth.[1]
Sources
External links