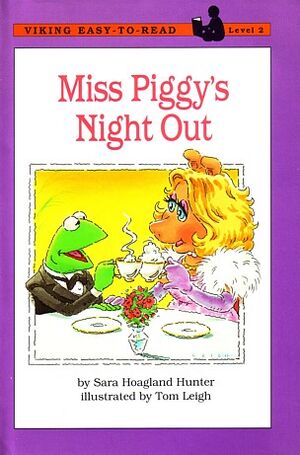 Sara Hoagland Hunter is an author who wrote the 1995 Muppet book Miss Piggy's Night Out.
Hunter's children's books include The Unbreakable Code and Lighthouse Santa as well as a number of books featuring the Looney Tunes, Baby Looney Tunes, and Animaniacs characters. She wrote lyrics for two Baby Looney Tunes albums for Rhino.
External links
Ad blocker interference detected!
Wikia is a free-to-use site that makes money from advertising. We have a modified experience for viewers using ad blockers

Wikia is not accessible if you've made further modifications. Remove the custom ad blocker rule(s) and the page will load as expected.