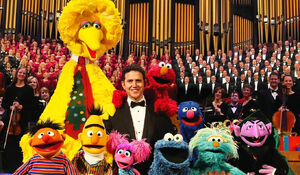 Santino Fontana (b. 1982) is an American stage actor, director, composer, and voice artist from California, best known for his performance as Prince Hans in Disney's animated film Frozen, co-starring Idina Menzel, Kristen Bell and Josh Gad.
In 2014, Fontana appeared as a guest artist alongside the Sesame Street Muppets in the Mormon Tabernacle Choir's annual Christmas concert.
External links
Ad blocker interference detected!
Wikia is a free-to-use site that makes money from advertising. We have a modified experience for viewers using ad blockers

Wikia is not accessible if you've made further modifications. Remove the custom ad blocker rule(s) and the page will load as expected.