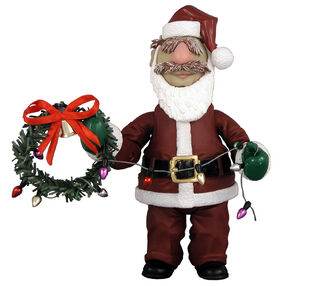 The Swedish Chef as Santa Claus
From Palisades Toys
Released:
December 2004
Series:
eBay exclusive
Accessories:
Magnetic Santa hat, string of Christmas lights, wreath
This exclusive figure of the Swedish Chef dressed as Santa Claus was made by Palisades Toys for their line of Jim Henson's Muppets Action Figures. He was exclusively available through eBay in December 2004. The leftover Chefs were sold in December 2005 in the Palisades Collectors Club.
Articulation: Neck, ball joint shoulders, biceps, elbows, wrists, waist, hips