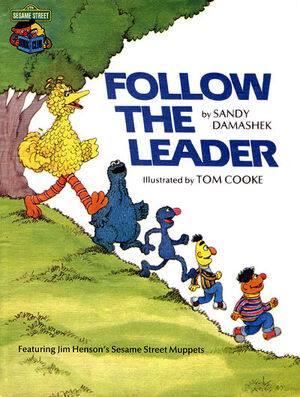 Sandy Damashek wrote the 1981 Sesame Street book Follow the Leader (later included in On My Way with Sesame Street Volume 10).
In the late 80s and early 90s, Damashek wrote a series of books in the "My Tall Book" series (My Tall Book of Dinosaurs, My Tall Book of Forest Animals, etc.), a Captain Planet book called Coral Catastrophe, and a Saban's Little Mermaid book titled Undersea Amnesia.
Ad blocker interference detected!
Wikia is a free-to-use site that makes money from advertising. We have a modified experience for viewers using ad blockers

Wikia is not accessible if you've made further modifications. Remove the custom ad blocker rule(s) and the page will load as expected.