This article is a list of Sesame Street opening and closing music cues that have been used regularly, or at least more than once, on the show.
Opening Themes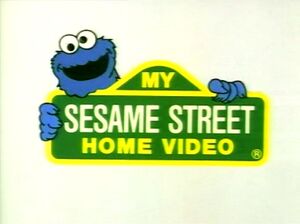 1969 - 1993
A slow, mellow version of the theme with harmonica (Toots Thielemans), soft guitar, and a flute solo during the bridge. Featured in the first pilot episode. Used in the main title intro for My Sesame Street Home Video releases, and played for extended lengths in episode 0406 and the Sesame Street A&E Biography special. This tune has been referred to as "Toots Strollin'."[1]
Known Variations
A different arrangement, similar to the pilot opening but also in a different key (A flat, instead of C), plays at the beginning of episodes 4 through 10.
A much more uptempo, jazzier arrangement of the theme plays in episodes 0573, 0592, 0666 and at the close of episode 4046.
1993 - 2006
An upbeat calypso-flavored arrangement of the theme with guitar and synthesized instruments (flutes, drums, etc.). Featured in the main title for The Best of Elmo (1994), and the ending credits for early Elmo's World videos.
2007 - 2008
A light urban-flavored version of the theme with multiple key changes and a prominent flute solo.
Closing Themes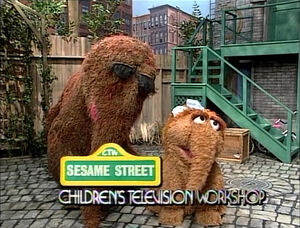 1969 - 1993
The standard "strolling" outro, featuring Toots Thielemans on harmonica, that closes almost every show. It plays at an extended length for the credits of Friday episodes up until season 23.
Returns in episodes in seasons 34, 35, and 37. Plays during the ending credits of early My Sesame Street Home Video releases, and Elmo's World: Babies, Dogs & More! (2000).
Known Variations
A lullaby arrangement of the theme featuring bells, believed to be that of celesta, often plays during scenes and closing sequences meant to indicate nighttime. Plays in episodes 0666, 1845, and the video Bedtime Stories & Songs.
1993 - 1995
Same as the opening music. Reappears as a closing cue in episode 3495 (1996).
1995 - 2002
A remix of the original opening theme, including the sung verses by the Kids, newly-recorded harmonica fills, and concluding with the last few notes of the first harmonica closing by Toots Thielemans. Returns in episodes in season 36.
Known Variations
A newly-recorded lullaby version of the theme plays for nighttime closing scenes during this period. This version usually features a children's chorus, repeatedly singing "How To Get To Sesame Street?" In episode 3400, more of the song's first verse is heard, and in some instances (such as episode 3785), the vocals are omitted.
2007 - 2008
Same as the opening music.
Sources
↑ Craig Shemin at the Museum of the Moving Image event "Jim Henson and the Music of Joe Raposo"
Ad blocker interference detected!
Wikia is a free-to-use site that makes money from advertising. We have a modified experience for viewers using ad blockers

Wikia is not accessible if you've made further modifications. Remove the custom ad blocker rule(s) and the page will load as expected.