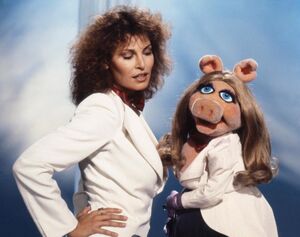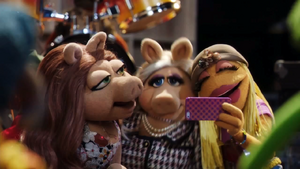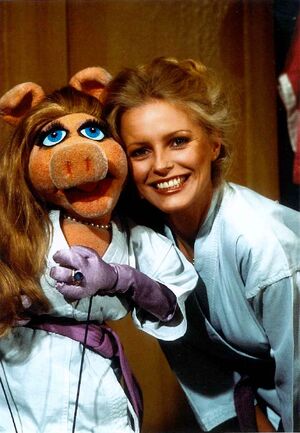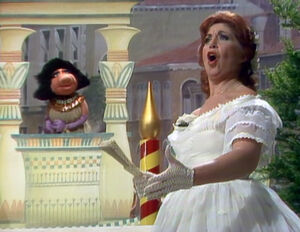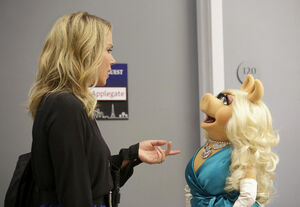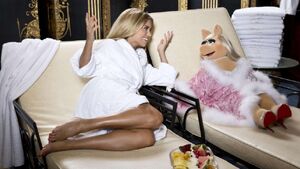 ---
SANDBOX STUFF
how to breakdown?

positive/negative/indeterminate/both
friendly/unfriendly
some kind of color chart?

red - aggressive
yellow - neutral
green - agreeable
white - varies or indeterminate
---
The evolution of Miss Piggy as a character has taken many twists and turns over the decades, but her self-centered traits have remained at her core. This has often been a source of conflict with the characters and actors she has appeared with, the results of which span a much wider range of interaction on the emotional spectrum than can be found with most other scripted characters.
As a mirror for societal norms, the way fictional characters are portrayed often falls under sharp critique especially in regard to roles for women. Critics posit that media has a responsibility to provide more multi-layered female characters in comparison with what is generally accepted as an overabundance of roles for men. Part of this effort includes a healthy depiction of the relationships held by women with their peers of the same gender even when sensationalized press clamors for the adverse.
For example, when Warner Bros. announced that Wonder Woman would appear in the male-headlined Batman v Superman movie in 2016, journalists immediately asked Amy Adams if she thought her character Lois Lane would wind up in a love triangle with Superman. Adams replied, "I hope that I can be involved with a woman on screen where we're not in a love triangle. That would be fun. Maybe where we team up together and we work as teammates instead of adversaries."[1]
Efforts to improve on these tropes have surfaced in pop culture by various means. For example, the Bechdel test, which sets the very low bar of determining if a piece of fiction has two named women in it that talk to each other about something other than a man. However, this doesn't account for the amiability of the characters -- a point of some significance in the case of Miss Piggy and her interactions with other women.
Her situation is particularly unique as noted by the fact that she has always been performed by a man. Her originator Frank Oz has remarked more than once that the conception and execution of Piggy comes from his own warped view of women,[2][3] and that he conceived of her as a "very sweet, coy woman on the surface, while underneath she would be very hard and driving. A real bitch."[4] Oz retired from the character in 2002, and was succeeded by another male performer, Eric Jacobson. In addition, Piggy has been written by male writers consistently up until 2015's The Muppets on ABC which employed a number of female writers on its staff.
This article serves to chronicle the history of her relationships with women, and how she, the leading female star of the Muppets, has gotten along (if at all) with the women whom she has shared the screen, and in her personal life.
Interactions
The Muppet Show episode 115 — No interaction with Candice Bergen, but Piggy threatens that both of them will walk if she doesn't get to open the show.
The Muppet Show episode 122 — Piggy was going to sing a tribute to Ethel Merman until she finds out that Merman will only be doing her own songs, so she quickly changes her mind. The two engage in a singing battle and Piggy later offers up a toast to her, and roses in the closing.
The Muppet Show episode 311 — With all the boys looking forward to sex symbol Raquel Welch appearing on the show, Piggy's insecurities are working overtime throughout the episode. She eventually welcomes Raquel to the show, but she's hiding an ulterior motive. Piggy attempts to overpower Raquel in the final number, but the song -- already an anthem of female empowerment -- ends with the two joining forces rather than trying to upstage one another.
The Muppet Show episode 406 — Linda Lavin helps Piggy coordinate Kermit's birthday celebration and supports her when her costume rips right before she's about to go on stage.
The Muppet Show episode 419 — Piggy shows up Lynda Carter's role of Wonder Woman when she plays Wonder Pig, "Eat your heart out, Lynda Carter." The guest compliments Piggy on her outfit, but Piggy spitefully asks if she's sorry she didn't bring her costume.
The Muppet Show episode 502 — After Kermit fires Piggy, Loretta Swit takes over her roles in Vet's Hospital and Pigs in Space. Loretta helps her and Kermit reconcile, but Piggy has to get back at her in the closing when she appears as Switt's M*A*S*H character Hot Lips Houlihan.
The Muppet Show episode 503 — Piggy visits Joan Baez in her dressing room solely to tell her that she admires her as a singer and a woman.
The Muppet Show episode 506 — Piggy is upset that Brooke Shields is playing Alice, so she tries to step on her when Brooke shrinks down to the size of a mouse.
The Muppet Show episode 507 — When Piggy stands up to Glenda Jackson for taking over Kermit's theatre, it gets her tied up and sentenced to walking the plank.
The Muppet Show episode 523 — Piggy is so threatened by Kermit and Linda Ronstadt's budding romance that she insult's Linda's attire, traps Kermit inside a trunk full of mold, and dismissively forgets her name. Displaying sympathy for her feelings, Linda concedes to being unwilling to take her frog.
The Muppet Movie — Piggy is crowned by her fellow pageant contestants, and thanks them, but the interaction is limited. She and Janice congratulate each other during the credits, but it's amidst everyone else doing the same.
Julie Andrews: One Step Into Spring — The Muppets are standing by to hear what part they'll play in the special; Piggy immediately turns her nose up and away from Julie Andrews when she enters the room. The majority of the scene consists of Piggy talking down to Julie: Piggy insists that she should have been in the opening number ("The kids were fine, it's you who needed help, sweet thing") and suggests that Julie cut one of her own songs ("They do go on forever, dear").
Muppet Family Christmas — Maureen the Mink is presented to Piggy as a gift from Kermit. Piggy is initially furious that the gift wasn't a mink shawl, but warms up to Maureen only after she professes her as a being to be worshiped.
Miss Piggy's Hollywood — Playing up to the cameras for a home-viewing audience, Piggy descends upon the Beverly Hills Hotel in search of poolside celebrities. She finds Justine Bateman who's expecting to be interviewed by Barbara Walters, but in fact, the meeting has been arranged by Gonzo under false pretenses. Piggy tries to work with the situation, but Bateman is upset at having been played and pokes Piggy until she falls in the pool.
Studio DC Hosted by Dylan and Cole Sprouse — Brenda Song, playing her overly self-absorbed character London from The Suite Life of Zack & Cody, gets along with Piggy as it's established that she's "stinkin' rich". The two lounge around and make Kermit, filling in for Phill Lewis's Mr. Moseby, wait on them hand and foot. Later, Piggy happens upon Kermit dancing sensuously to "Bop to the Top" with Ashley Tisdale and picks a fight with her, but they decide to go to lunch together when they can't figure out what Kermit is talking about.
Lady Gaga & the Muppets' Holiday Spectacular — Piggy's back is used as a surface for Lady Gaga to sign an autograph for Kristen Bell after assuming Bell is referring to Piggy as "one of the most visionary, artisticly daring, talented performers of all time." Throughout the special, Piggy suspects that Kermit and Lady Gaga have a thing going one, but (despite having previously dated) they both insist they don't.
Muppets Tonight episode 108 — Piggy describes Vendela as hideous, fat, dumpy, self-deluded, and that the sight of her is so grotesque that one may lose their appetite for food and drink.
The Muppets episode "Walk the Swine" — Uncle Deadly describes Piggy's vendetta with Reese Witherspoon as going back to her Oscar win for her role in Walk the Line (using Natalie Portman as a decoy grudge at one point). When Witherspoon appears on Up Late, Piggy traps her into talking about the Oscar which turns into a discussion about charity work. Volunteering with Habitat for Humanity to generate some press, Piggy engages Witherspoon in a labor competition, which ends poorly. Inviting her back onto the show, Piggy produces an elaborate musical number to prove that she apologizes best.
Recurring characters
Sources
See also