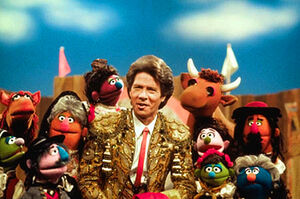 Samuel Ramey (b. 1942) is an American opera singer and basso cantate noted for his versatility and the beauty of his voice. He is particularly admired for his ability to handle difficult bel canto roles in the operas of Handel and Rossini, as well as his portrayals in such diverse roles as Mozart's Figaro, Verdi's King Philip, and Gounod's Méphistophélès.
He appeared on Sesame Street in toreador costume, singing a song to the letter "L". The tune was taken from the famous Couplets de Toréador from Bizet's Carmen, an aria Ramey has performed many times in concert, on recordings and in productions of the opera. He also appeared in another insert, reciting the alphabet.
External links
Ad blocker interference detected!
Wikia is a free-to-use site that makes money from advertising. We have a modified experience for viewers using ad blockers

Wikia is not accessible if you've made further modifications. Remove the custom ad blocker rule(s) and the page will load as expected.