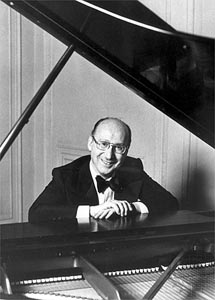 Sammy Cahn (1913 - 1993) was an award-winning American lyricist of popular songs for film and theater, who frequently worked with Jule Styne.
Cahn occasionally wrote or co-wrote songs for Sesame Street, including "I Love When It Rains." He received a special thanks on the 1984 album Sesame Street Christmas Sing-Along (which included his established song "Let it Snow, Let it Snow, Let it Snow!").
Several of his songs were performed in Muppet productions, including:
from Romance on the High Seas
Ad blocker interference detected!
Wikia is a free-to-use site that makes money from advertising. We have a modified experience for viewers using ad blockers

Wikia is not accessible if you've made further modifications. Remove the custom ad blocker rule(s) and the page will load as expected.