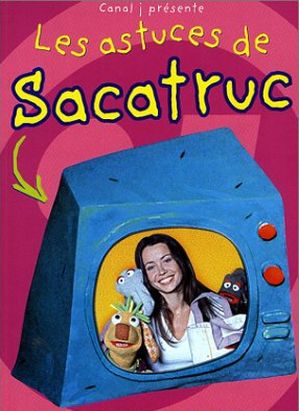 Sacatruc is the French version of Big Bag. It was one of two international co-productions of the series (along with a British version). Sacatruc premiered in 1997 on Canal J, featured more arts and crafts content than the American version and incorporated other aspects unique to the French culture. The puppet characters remained the same, including Chelli, Bag (renamed "Sac Sac"), Lyle, and Argyle. The human cast was localized (with Malice replacing American shop owner Molly), and the cartoon elements remained more or less the same.
Cast
Ad blocker interference detected!
Wikia is a free-to-use site that makes money from advertising. We have a modified experience for viewers using ad blockers

Wikia is not accessible if you've made further modifications. Remove the custom ad blocker rule(s) and the page will load as expected.