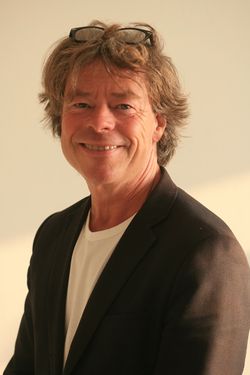 Rudolf van Gessel (b. 1956) is a Dutch producer, director, and script writer. From 1984 to 1986, he was part of the team of directors that worked on Sesamstraat, the Dutch co-production of Sesame Street
After his Sesamstraat stint, van Gessel moved on to bigger shows such as Mini Playback Show, Grand Gala du Disque, De Droomshow and Surpriseshow. He also worked as writer for famous comedians like Herman van Veen, Brigitte Kaandorp and Hans Teeuwen.
External links
Ad blocker interference detected!
Wikia is a free-to-use site that makes money from advertising. We have a modified experience for viewers using ad blockers

Wikia is not accessible if you've made further modifications. Remove the custom ad blocker rule(s) and the page will load as expected.