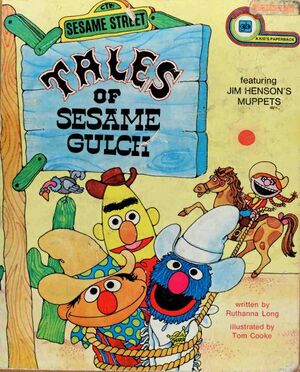 Ruthanna Long (1916-2006) wrote the 1977 Sesame Street book Tales of Sesame Gulch.
Long had written and produced for radio station KNBC in Kansas City, Missouri. She later joined McGraw Hill as an editor. She also wrote The Great Monster Contest (illustrated by Tim and Greg Hildebrandt) and The Once-Upon-a-Time Scratch and Sniff Book.
External links
Ad blocker interference detected!
Wikia is a free-to-use site that makes money from advertising. We have a modified experience for viewers using ad blockers

Wikia is not accessible if you've made further modifications. Remove the custom ad blocker rule(s) and the page will load as expected.