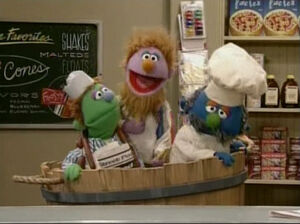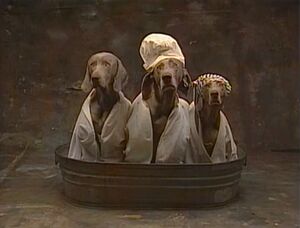 Rub-a-Dub-Dub is an English Nursery Rhyme with many variations. One of the most common is as follows:
"

Rub a dub dub,
Three men in a tub,
And who do you think they be?
The butcher, the baker,
The candlestick maker.
Turn them out, knaves all three.

"
Adaptations
References
In a 2004 episode of Sesame Street, the Three Men in a Tub come to Hooper's Store to answer a want ad for help wanted. It turns out they've answered the right ad (for "Beefsticks, Breadsticks & Candlesticks"), but come to the wrong place.