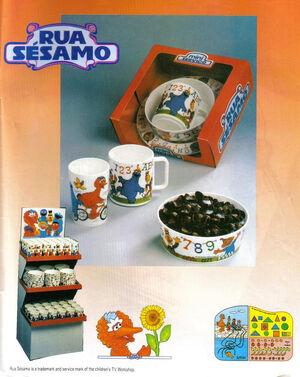 This dinner set is based on Rua Sésamo, the Portuguese co-production of Sesame Street. It's illustrated with pictures of Poupas and the American cast.
The set was made in the USA and only writen Jim Henson Productions on it. Also came with 4 placemats.
Ad blocker interference detected!
Wikia is a free-to-use site that makes money from advertising. We have a modified experience for viewers using ad blockers

Wikia is not accessible if you've made further modifications. Remove the custom ad blocker rule(s) and the page will load as expected.