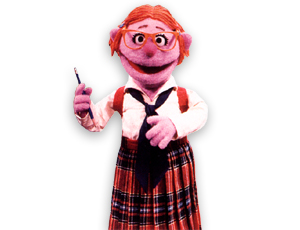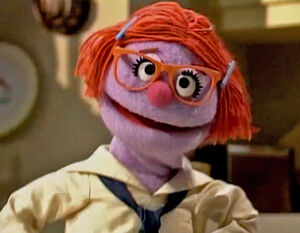 Roxie Marie is Biff's niece, an intelligent young girl. She appeared on Sesame Street from Season 23 through Season 27. She was previously from Canarsie.[1]
In her early appearances, she spoke in a high, whispery voice, similar to how the early Prairie Dawn sounded. When she became Biff's niece, she soon developed a thick New York accent like her uncle.
She appears talking to a kid, in the background of Sesame Street Stays Up Late.
A similarly designed puppet is used as Griotte on 5, Rue Sésame.
Facts
Sources
↑ "New characters, familiar sights on Sesame Street", Reading Eagle, November 9, 1991. From the Hartford Courant.