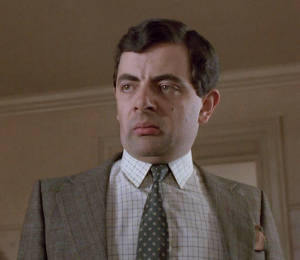 Rowan Atkinson (b. 1955) is a British actor and comedian best known for his starring roles in the Blackadder and Mr. Bean series. In 1990, Atkinson appeared as Mr. Stringer, the snide hotel manager, in The Witches. He also played the part of Emile Mondavarious in the Creature Shop movie Scooby-Doo.
As a stage actor he has played Fagin in the 2009 London revival of the musical Oliver!. Other film credits include voicing Zazu in The Lion King, Four Weddings and a Funeral, Never Say Never Again, and Love Actually.
External links
Ad blocker interference detected!
Wikia is a free-to-use site that makes money from advertising. We have a modified experience for viewers using ad blockers

Wikia is not accessible if you've made further modifications. Remove the custom ad blocker rule(s) and the page will load as expected.