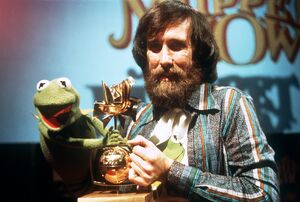 The Rose d'Or, or Golden Rose in its English translation, is a television award which has been given out annually since 1961. The award is focused mainly on entertainment programming, or comedies, therefore excluding dramas and documentaries. The reasoning behind the choices is that dramas and documentaries are often more recognized in awards ceremonies, leaving other genres overlooked.
Beginning in 2004, eight individual awards were given out in eight separate categories, including those for best Reality Show, Game Shows, Soap Opera, Sitcom, and Music, among others.
In 1977, The Muppet Show won a Golden Rose award for excellence in television.
Past receipients
External links
Ad blocker interference detected!
Wikia is a free-to-use site that makes money from advertising. We have a modified experience for viewers using ad blockers

Wikia is not accessible if you've made further modifications. Remove the custom ad blocker rule(s) and the page will load as expected.