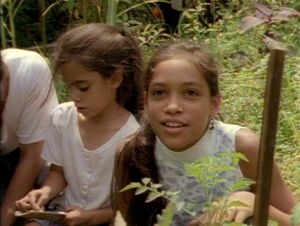 Rosario Dawson (b. 1979) is an American actress and singer, having appeared in films such as Men in Black II, Clerks II, The Rundown, Sin City, Rent, Death Proof, Eagle Eye and Seven Pounds.
As a child, Dawson made a brief appearance in a live-action insert for Sesame Street wherein a group of kids talk about their innercity garden.
See also
External links
Ad blocker interference detected!
Wikia is a free-to-use site that makes money from advertising. We have a modified experience for viewers using ad blockers

Wikia is not accessible if you've made further modifications. Remove the custom ad blocker rule(s) and the page will load as expected.