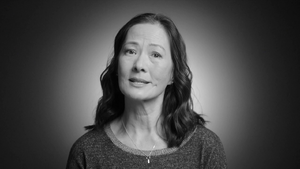 Rosalind Chao (b. 1957) is an American actress best known for playing the recurring character Keiko O'Brien on Star Trek: The Next Generation and Star Trek: Deep Space Nine, as well as South Korean refugee Soon-Lee (who marries Klinger) on M*A*S*H and its spin-off AfterMASH.
Chao appeared as Woman #1 in a PSA/commercial for Miss Piggy's #UnveilTheTail campaign in The Muppets episode "A Tail of Two Piggies" in 2016.
External links
Ad blocker interference detected!
Wikia is a free-to-use site that makes money from advertising. We have a modified experience for viewers using ad blockers

Wikia is not accessible if you've made further modifications. Remove the custom ad blocker rule(s) and the page will load as expected.