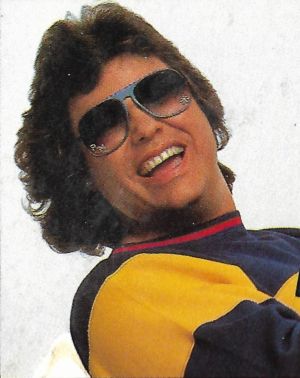 Ronnie Milsap (b. 1943) is a Grammy-winning country singer who sang "Workin' on My Attitude" for the Follow That Bird soundtrack. It is heard only briefly in the film (as background radio music) but in full on the album.
Blind from birth, Milsap exhibited musical ability as a child on the violin, moving on to other instruments. He began his Nashville career in the 1970s and later moved into more pop-oriented songs as well.
External links
Ad blocker interference detected!
Wikia is a free-to-use site that makes money from advertising. We have a modified experience for viewers using ad blockers

Wikia is not accessible if you've made further modifications. Remove the custom ad blocker rule(s) and the page will load as expected.