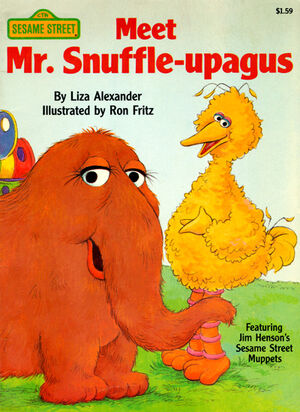 Ron Fritz is an artist who illustrated a few Sesame Street books in the 1980s.
In the 1960s and 70s, Fritz partnered with Dan Hunn in the advertising firm Hunn, Fritz & Henkin, specializing in animated commercials (such as a spot with Popeye). Fritz and Hunn directed the 1975 animated special Really Rosie (using designs from Maurice Sendak illustrations).
As an illustrator, Fritz provided cover and interior artwork for The Adventures of a Two-Minute Werewolf and illustrated Christopher Cerf's Pop-up Animal-Alphabet Book. His other illustration credits include readers and phonics books, a Fisher-Price "Talk to Me Book" of riddles, and a Care Bears book about whales.
Books
Ad blocker interference detected!
Wikia is a free-to-use site that makes money from advertising. We have a modified experience for viewers using ad blockers

Wikia is not accessible if you've made further modifications. Remove the custom ad blocker rule(s) and the page will load as expected.