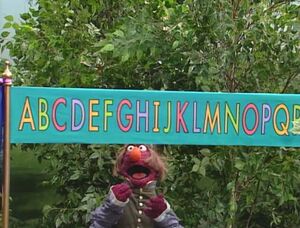 Romeo and Juliet is a tragedy written early in the career of playwright William Shakespeare about two young "star-cross'd lovers" whose untimely deaths ultimately unite their feuding families. One of Shakespeare's most popular and frequently performed plays, it was referenced in several Muppet productions.
References
At the end of a "Monster Clubhouse" sketch, Mel (in monster-gibberish) remarks that "Parting is such sweet sorrow," a line spoken by Juliet in Act II of the play.
Connections
See also
Ad blocker interference detected!
Wikia is a free-to-use site that makes money from advertising. We have a modified experience for viewers using ad blockers

Wikia is not accessible if you've made further modifications. Remove the custom ad blocker rule(s) and the page will load as expected.