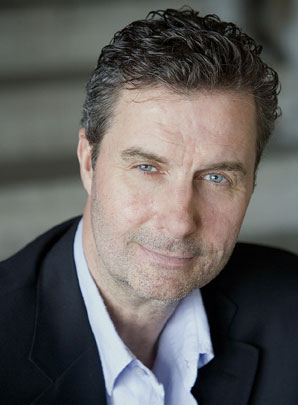 Roger Storm (b. 1956), born Roger Gustav Herbert Storm, is a Swedish voice actor who voiced Statler and Fozzie in Mupparnas Julsaga (The Muppet Christmas Carol) and Mupparna I Rymden (Muppets from Space). For Creature Shop-effects films, he was the Swedish Narrator in George of the Jungle and dubbed Frederick and others in 101 Dalmatians.
Storm graduated from National Academy of Mime and Acting, Stockholm, in 1981. He was hired by Åbo Svenska Teater, a Swedish speaking theater in Finland. From 1982 to 1989, he was connected to Länsteatern in Örebro, Sweden. He has also performed on stage at the Helsingborgs city theater, Riksteatern, and the Tröndelag theater in Trondheim, Norway, and at other among others.
Storm's TV and movie credits include Vinnare och förlorare, Taurus, Kronprinsessan and others. Active in dubbing since the 1980s, his dubbing credits include Dumbo (the third Swedish dub of the movie, as various clowns), Astérix et la surprise de César, Flubber (dubbing Raymond J. Barry), and Over the Hedge.
External links
Ad blocker interference detected!
Wikia is a free-to-use site that makes money from advertising. We have a modified experience for viewers using ad blockers

Wikia is not accessible if you've made further modifications. Remove the custom ad blocker rule(s) and the page will load as expected.