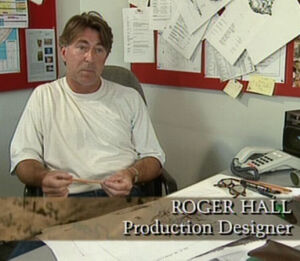 Roger Hall is a veteran production designer for film and television whose credits range from the series Upstairs, Downstairs to the 1994 Kevin Bacon movie The Air Up There. Hall has worked on several Creature Shop productions, beginning with Dreamchild. Subsequent credits have included The StoryTeller, Gulliver's Travels (for which he won an Emmy Award for Outstanding Art Direction), The Odyssey, Merlin, Alice in Wonderland, and Five Children and It.
Ad blocker interference detected!
Wikia is a free-to-use site that makes money from advertising. We have a modified experience for viewers using ad blockers

Wikia is not accessible if you've made further modifications. Remove the custom ad blocker rule(s) and the page will load as expected.