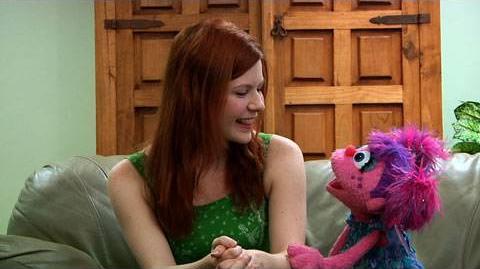 Rocketboom is a vlog currently hosted by Molly Windman.
Its New York correspondent Ella Morton, has done interviews with Sesame Street characters for the show's 40th anniversary. She talks to Abby Cadabby (who fawns over memories of Jason Mraz, and rhyme raps), Elmo (who sings Ella's World), and Cookie Monster (who discusses how to eat a cookie).
Previously, they featured a clip from the YouTube video "Do the Right Sesame Street" in a show. (YouTube)
External links
Ad blocker interference detected!
Wikia is a free-to-use site that makes money from advertising. We have a modified experience for viewers using ad blockers

Wikia is not accessible if you've made further modifications. Remove the custom ad blocker rule(s) and the page will load as expected.