| | |
| --- | --- |
| Written by | Rob and Ferdi Bolland, and Falco |
| Date | 1985 |
| Publisher | Nada Music International C.V. (Buma) |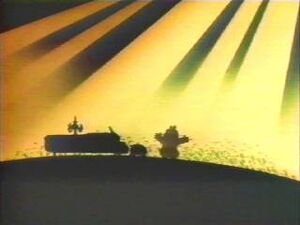 "Rock Me Amadeus" is a pop song about the life of Wolfgang Amadeus Mozart that was popularized by Austrian singer Falco, who also co-wrote the song. It has been recorded in both German and English and was a #1 hit on both US and UK pop charts.
"Rock Me Amadeus" was parodied as "Amadogus" on The Muppet Babies and the parody was performed, along with the original song, in Jim Henson Presents: Muppet Babies Live.
External links