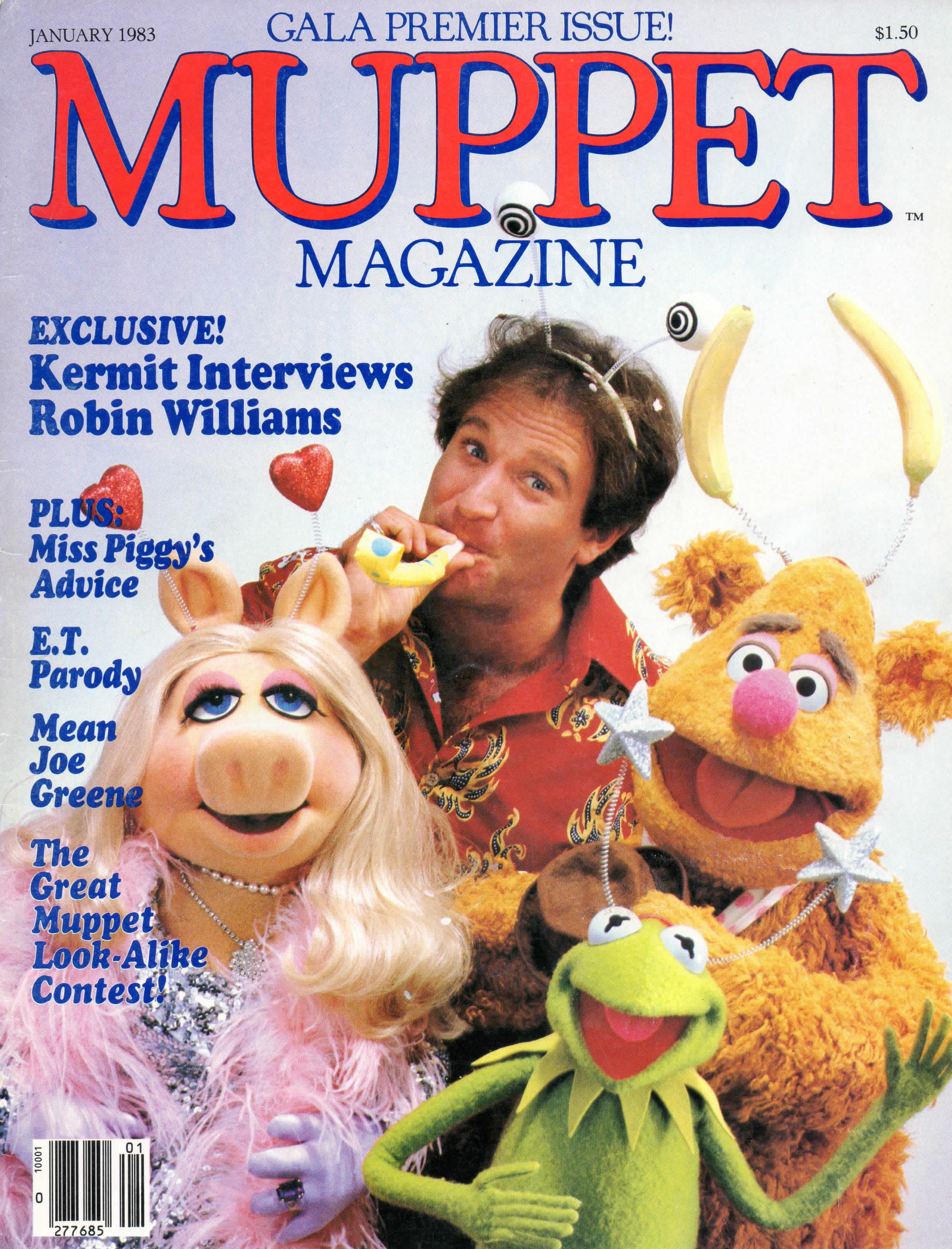 Robin Williams (b. 1951) is an actor who first became famous as the star of the TV show Mork & Mindy. He's now known for his starring roles in the films Good Morning, Vietnam, Dead Poets Society, Mrs. Doubtfire and Good Will Hunting, for which he won an Academy Award for best supporting actor. He also voiced the Genie in Disney's Aladdin and Aladdin and the King of Thieves.
In 1979, he was announced as a guest star on The Muppet Show in an issue of The Muppet Show Fan Club Newsletter, but did not appear on the show.
He appeared on the cover of two issues of Muppet Magazine: Issue 1 (1983) and Issue 14 (1986).
He has also appeared in several Sesame Street segments:
Gallery
External links