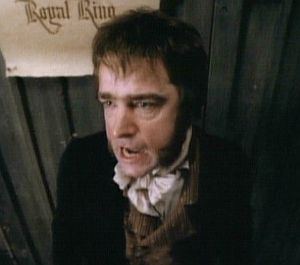 Robin Summers is an actor who performed in two episodes of The StoryTeller. In "Hans My Hedgehog," he was barely glimpsed in shadow, but clearly heard, as the jailer who releases The Storyteller.
He was more visible in "Sapsorrow," as the town crier. Other credits included episodes of British series The Last Man on Earth, Ruth Rendell Mysteries, Between the Lines, and The Bill and a small part in the 1989 film Dark Obsession with Gabriel Byrne.
External links
Ad blocker interference detected!
Wikia is a free-to-use site that makes money from advertising. We have a modified experience for viewers using ad blockers

Wikia is not accessible if you've made further modifications. Remove the custom ad blocker rule(s) and the page will load as expected.