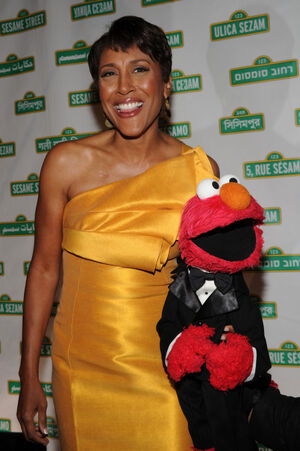 Robin Roberts (b. 1960) is an American broadcaster best known for her role as a long time anchor on Good Morning America, starting out as news anchor in 2002 and being promoted to co-anchor in 2005. Roberts has also worked for ESPN, and was the offical pace-car driver for the 2010 Indianapolis 500.
Roberts, along with Elmo, was the host of the 2010 Annual Sesame Workshop Benefit Gala.
External links
Ad blocker interference detected!
Wikia is a free-to-use site that makes money from advertising. We have a modified experience for viewers using ad blockers

Wikia is not accessible if you've made further modifications. Remove the custom ad blocker rule(s) and the page will load as expected.