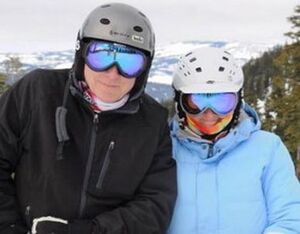 Robert Cole and his wife Deena Cole were regular songwriters on Bear in the Big Blue House. Their songs included "Bat Dance," "Oops! I Goofed Again," "Let's Get It Together," and others. They also wrote for Big Bag.
The Coles also wrote songs for The Book of Pooh, the CD Chicken Soup for Little Souls, and two releases of their own through CDBaby. They left the music business and opened a ski and snowboard rental shop in South Lake Tahoe, California.
External links
Ad blocker interference detected!
Wikia is a free-to-use site that makes money from advertising. We have a modified experience for viewers using ad blockers

Wikia is not accessible if you've made further modifications. Remove the custom ad blocker rule(s) and the page will load as expected.