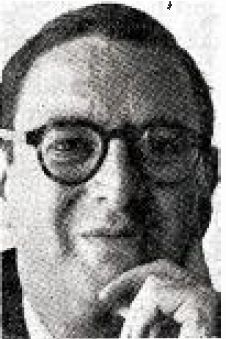 Robert M. Oksner (d. 2017) was a staff writer for Sesame Street, submitting ideas during early development and receiving credit for Season 2 and Season 3. During this time, he created the character of Simon Soundman. With a background in advertising, Oksner was also Editor-in-Chief of School and Day Care Center Materials for Children's Television Workshop's Sesame Street Magazine, beginning around 1973.
Oksner contributed to Sesame storybooks, notably three thematically connected tales for The Sesame Street Bedtime Storybook (1978): "Oscar Has a Bad Dream," Cookie Monster Has a Bad Dream," and "The Count Has a Bad Dream." The stories were later reprinted in The Sesame Street Treasury series. He later wrote for the Saturday morning series Drawing Power.
Books
External links
Ad blocker interference detected!
Wikia is a free-to-use site that makes money from advertising. We have a modified experience for viewers using ad blockers

Wikia is not accessible if you've made further modifications. Remove the custom ad blocker rule(s) and the page will load as expected.