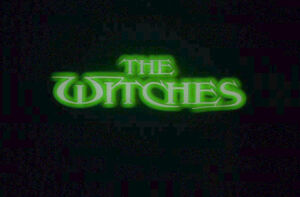 Roald Dahl (1916–1990), a British Norwegian, was one of the most beloved children's authors of all time, responsible for such novels as Charlie and the Chocolate Factory and Matilda. In 1990, the film adaptation of Dahl's The Witches was released, on which Jim Henson served as executive producer and was completed before his death.
Dahl was also known for his short stories, often involving crime or dark humor, including "Lamb to the Slaughter," one of several Dahl tales adapted for Alfred Hitchock Presents. He dabbled in occasional screenwriting as well, most notably for the James Bond film You Only Live Twice and for Chitty Chitty Bang Bang. He was married to the actress Patricia Neal.
References
On Twitter, Fozzie Bear was asked "Do you still do the wonka wonka wonka?" He replied, "I believe Wonka is owned by Willie. I do #WockaWocka!"[1]
Sources
External links
Ad blocker interference detected!
Wikia is a free-to-use site that makes money from advertising. We have a modified experience for viewers using ad blockers

Wikia is not accessible if you've made further modifications. Remove the custom ad blocker rule(s) and the page will load as expected.