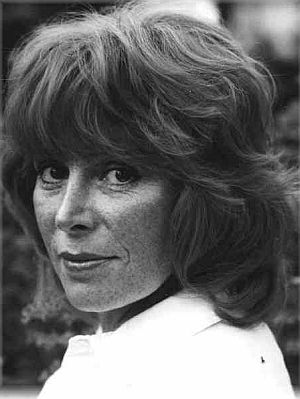 Rita Engelmann (b. 1948) is a German voice actress who voiced Monica DeVertebrae (renamed Monika von Säulenwirbel) in Die Dinos (Dinosaurs). She was also heard in Farscape - Verschollen im All, dubbing Neera in the episode "Jeremiah Crichton."
Engelmann has been the primary German voice of Gates McFadden in Star Trek: The Next Generation and the subsequent features. She's also dubbed Fran Brill in Being There, Jenny Agutter in An American Werewolf in London, Jane Curtin in The Conehads, Miranda Richardson in Sleepy Hollow, Candice Bergen in Miss Congeniality, and Raquel Welch in Legally Blonde.
Ad blocker interference detected!
Wikia is a free-to-use site that makes money from advertising. We have a modified experience for viewers using ad blockers

Wikia is not accessible if you've made further modifications. Remove the custom ad blocker rule(s) and the page will load as expected.