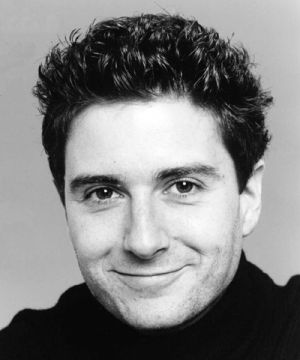 Rino Romano (b. 1969) is a voice actor who played Yves in the final season of Dog City.
Romano's animation resume is highlighted by such lead roles as Eduardo in Extreme Ghost Busters, Spider-Man in Spider-Man 2000 and various video games, young Bruce Wayne/Batman in The Batman, and Lone Starr in Spaceballs: The Animated Series. He replaced William H. Macy as the narrator of the PBS Curious George series.
Romano narrated the documentary The Science of Superman and has been heard in the Star Wars and Star Trek video game franchises, while on-camera credits include guest spots on NYPD Blue and Due South.
External links
Ad blocker interference detected!
Wikia is a free-to-use site that makes money from advertising. We have a modified experience for viewers using ad blockers

Wikia is not accessible if you've made further modifications. Remove the custom ad blocker rule(s) and the page will load as expected.