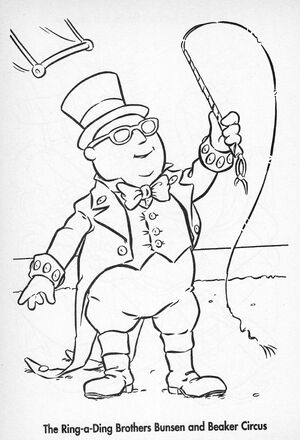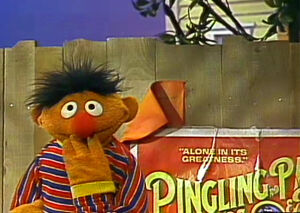 Ringling Bros. and Barnum & Bailey Circus was founded in 1919 with the merging of the circuses owned by P. T. Barnum, James Anthony Bailey, and the Ringling Brothers. It is often touted as "The Greatest Show on Earth", and still tours (with two individual troupes) today, run by Feld Entertainment.
The Muppets have featured the circus on several occasions.
In a Sesame Street video segment, David Larible, a clown from Ringling Bros. and Barnum & Bailey Circus, appears with his daughter.
References
In a Sesame Street sketch where Ernie sets up an apple stand, a poster on the fence behind him advertises the "Pingling Bros. and Parnum & Pailey Circus." The same poster can also be spotted during the second verse of the "True Blue Miracle" sequence and during when the gang walking out of the train station in Christmas Eve on Sesame Street.
Connections
Ad blocker interference detected!
Wikia is a free-to-use site that makes money from advertising. We have a modified experience for viewers using ad blockers

Wikia is not accessible if you've made further modifications. Remove the custom ad blocker rule(s) and the page will load as expected.