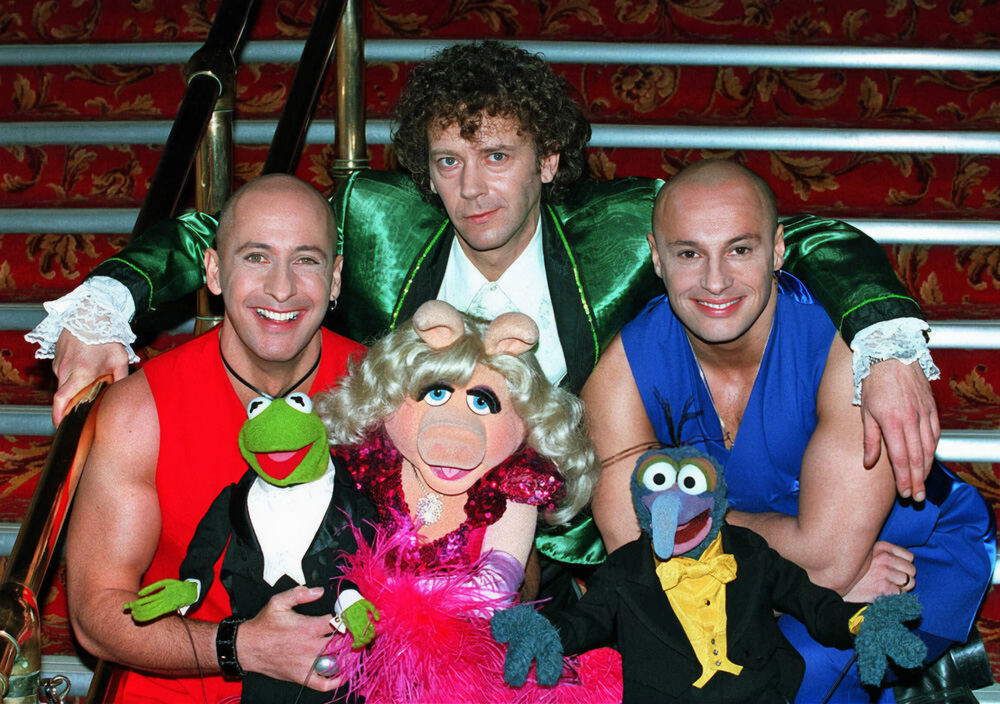 Right Said Fred is a British pop band formed in 1989 by brothers Richard and Fred Fairbrass. The band's 1991 song "I'm Too Sexy", a tongue-in-cheek dance song sung from the point of view of a vain male fashion model, was a breakout hit, reaching #2 in the UK charts and #1 in the United States.
The Muppets appeared with Right Said Fred at the 1993 Royal Variety Performance. The band was introduced by Kermit, Miss Piggy and Gonzo, and performed a medley consisting of "Deeply Dippy," "I'm Too Sexy" and "Hands Up (4 Lovers)" with the Muppet Monsters.
References
Ad blocker interference detected!
Wikia is a free-to-use site that makes money from advertising. We have a modified experience for viewers using ad blockers

Wikia is not accessible if you've made further modifications. Remove the custom ad blocker rule(s) and the page will load as expected.