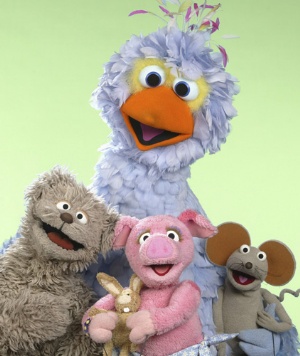 Writer Ries Moonen has written for theatre, television, radio and educational programs. He has also written scripts and lyrics for Sesamstraat. Together with Frank Groothof, Moonen has written children's plays for the stage.
In 1970, together with Hans Dorrestijn, Willem Wilmink, Karel Eykman, Fetze Pijlman and Jan Riem, Moonen began a writers' group that produced many songs and lyrics for Sesamstraat and other famous Dutch children's programs.
Ad blocker interference detected!
Wikia is a free-to-use site that makes money from advertising. We have a modified experience for viewers using ad blockers

Wikia is not accessible if you've made further modifications. Remove the custom ad blocker rule(s) and the page will load as expected.