Elmo rides a tricycle and sings "Riding My Tricycle" to express his joy and pride in the activity.
This song (and the tricycle) were used during Elmo's appearance on A Capitol Fourth in 2006.
The original version of the song was edited into the "street segment" for Episode 4141, and also performed by Elmo and Big Bird when they imagine riding imaginary tricycles.
See also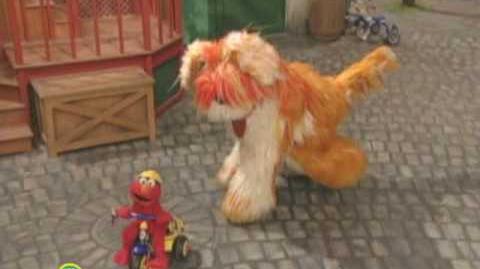 Ad blocker interference detected!
Wikia is a free-to-use site that makes money from advertising. We have a modified experience for viewers using ad blockers

Wikia is not accessible if you've made further modifications. Remove the custom ad blocker rule(s) and the page will load as expected.