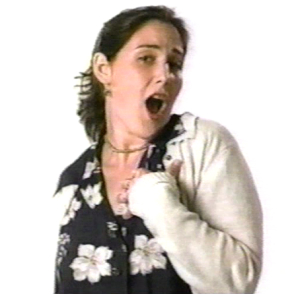 Ricki Lake is an actress and talk show host whose syndicated series ran from 1993 to 2004. She has appeared in the films Hairspray, Cry-Baby, Last Exit to Brooklyn, and Mrs. Winterbourne.
In 1994, Lake made a cameo appearance in Kermit and Miss Piggy's music video for She Drives Me Crazy.
External links
Ad blocker interference detected!
Wikia is a free-to-use site that makes money from advertising. We have a modified experience for viewers using ad blockers

Wikia is not accessible if you've made further modifications. Remove the custom ad blocker rule(s) and the page will load as expected.