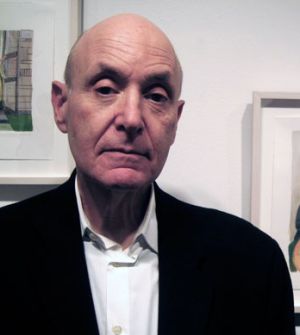 Rick Meyerowitz is an illustrator who illustrated a "Muppet Nose Masks" feature for Muppet Magazine issue 4. He had previously written the book Nose Masks in 1978. In 1994, Meyerowitz drew the cover art for the Sesame Street cassette release Cheep Thrills (parodying the cover art of Janis Joplin's album Cheap Thrills). His work also appeared in The Electric Company magazine.
Meyerowitz was a long-time cartoonist for National Lampoon from 1970 until 1988 (including the Mona Gorilla mascot) and also illustrated the movie poster for Animal House. He also contributed to The New Yorker, Santa Claus covers for Land's End catalogs, and assorted editorial or advertising work, as well as children's books.
External links
Ad blocker interference detected!
Wikia is a free-to-use site that makes money from advertising. We have a modified experience for viewers using ad blockers

Wikia is not accessible if you've made further modifications. Remove the custom ad blocker rule(s) and the page will load as expected.